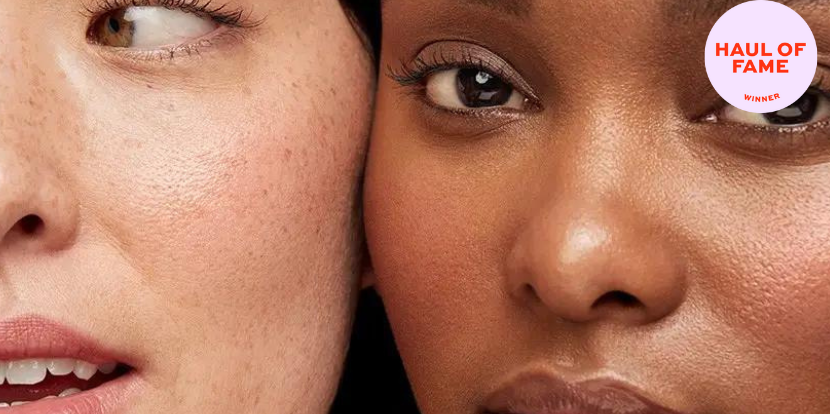 SAIE
Born on the premise of feeling and doing good, Saie dreams up make up marvels that are high-performing, planet-positive and inspired by skin-loving ingredients. Formulated by experts and backed by industry secrets, Saie's capsule collection of heavenly highlighters, gleam-giving balms and lip-nourishing lacquers marries ethics with efficacy. What's more, all Saie's creations follow the brand's C.L.E.A.N mantra – making them conscious, luxurious, earth-minded, award-winning and last, but by no means least, new!

DISCOVER SAIE:
Renowned across the world for dreaming up make up must haves backed by the best beauty secrets, Saie boosts high-quality results with good-for-you ingredients. Understanding that you don't have to pick between purity and performance, the brand's selection of dewy blushers, lash-lifting mascaras and luminous lipsticks, keep both you and Mother Nature smiling. Now, that's what we call a win, win!
SAIE KEEPS IT C.L.E.A.N:
All Saie's products meet the brand's Feel Good Five policy – also known as C.L.E.A.N. An acronym for conscious, luxurious, earth-minded, award-winning and new, the criteria promotes the pillars that the brand stands for.
First, we have conscious, showing that before creating its products, Saie puts in-depth research into choosing the most potent ingredients, while vetting out how and where they are sourced to ensure each item is looking after the people and the planet. Then, we have luxurious, which describes the quality of products and ingredients used. Followed by earth-minded, proving that all packaging keeps Mother Nature in mind. Next up, is award-winning. Here, Saie beauty boosts ground-breaking results with formulas that are transformative, balancing, nourishing, and support long-term skin health. Finally, we come to new. Looking to its community to help shape each collection, the brand's experts create unique and innovative solutions for all your cosmetic concerns.
SAIE STANDARDS:
At Saie HQ, all practices and standards are guided by its community and planet. On a mission to creative positive changes for both planet Earth and its inhabitants, the brand implements eco-conscious measures in every aspect of production. From picking safe, potent ingredients derived from nature to offsetting its carbon footprint by funding forest conversation through the Carbon Neutral Club, Saie doesn't believe in compromise.