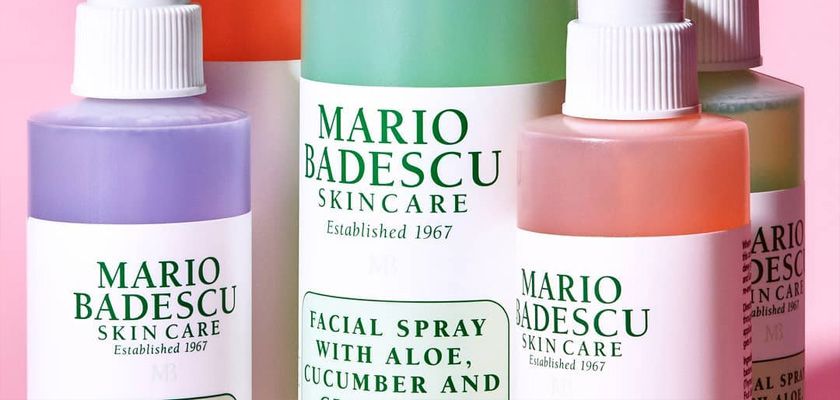 MARIO BADESCU
Providing simple yet successful solutions for all, Mario Badescu dreams up skin care that's gentle and effective. Born in 1967 when its eponymous founder began mixing products while giving facials in his two-room apartment in NYC, the brand prides itself on creating products based on real life problems. From dullness to dryness, Mario Badescu's formulas transcend the expected – and it's got the celebrity following to prove it (Jennifer Aniston and Heidi Klum, we're looking at you).
SHOP MARIO BADESCU BY SKIN CONCERN
DISCOVER MARIO BADESCU:
On a mission to formulate botanically based solutions, Mario Badescu takes niche skin care to cult status. Dreaming up products that are gentle, simple but still effective, the brand caters for all skin types and textures. The best bit though? While Mario Badescu's bestsellers are fast working, they are long lasting too – meaning they are in it for the long haul.
THE STORY OF MARIO BADESCU SKIN CARE:
Mario Badescu first discovered his namesake brand in 1967 out of a two-room apartment on Manhattan's East Side. Working as a cosmetic chemist and aesthetician, the founder opened a salon renowned for its signature facials and custom skin care saviours – that became a trusted treatments for a loyal clientele of actors, models, and New York City locals. From his success, Mario Badescu decided to make his solutions accessible to all, so he bottled them up and thus the eponymous label was born. Fast forward to today, and not much has changed. The family-run brand is on its third generation with Morise Cabasso at the helm.
MARIO BADESCU'S HERO DRYING LOTION:
One of Mario Badescu's original formulas, and still holding the title as the brand's bestseller, the Drying Lotion is the legendary on-the-spot solution that helps dry up surface blemishes overnight. This fast-acting, effective spot treatment contains highly effective ingredients including salicylic acid to reduce the appearance of redness of blemishes, sulphur to unclog pores and zinc oxide to absorb excess oil.