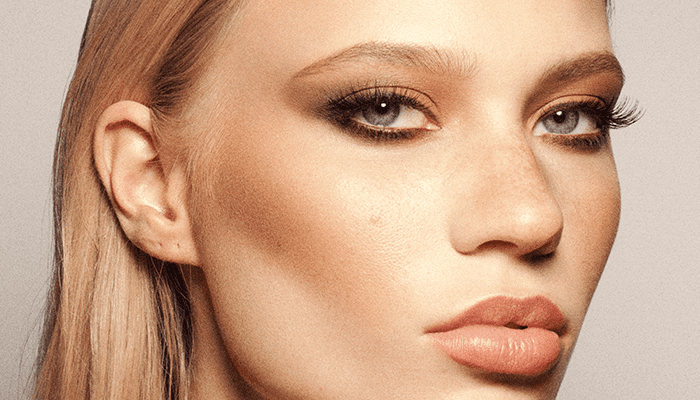 We get it, mastering the art of eye make up is not for the faint hearted. From selecting the right eyeshadow shade to perfecting that smooth glide across your lids, this cosmetic category requires some of the trickiest techniques when it comes to make up artistry.  
Whether you're a beginner or a seasonal pro, our eye make up guide will show you how to create your preferred looks with ease. So, without further ado, scroll on to discover everything you need to know about the best eye make up tips you didn't know you needed… until now.
WHAT IS EYE MAKE UP
Eye make up refers to a group of cosmetic products that are used around your (you guessed it), eyes, to enhance their appearance. This includes everything from eyeshadows and liners to brow products and mascaras. Want to know more about each product type and what they do? Well, head over to our Ultimate Make Up Guide to answer your most commonly asked questions? 
HOW TO DETERMINE YOUR EYE SHAPE
Before we get into the nitty gritty of how to use eye make up, you need to get up close and personal with your own peepers. And by that we mean, discovering what eye shape you have. It's no secret, eyes are unique for each individual, they come in all shapes, sizes and colours. Therefore, each deserve to be highlighted in their own, best way.   
Not too sure which eye shape you have? Don't worry, we have you covered, keep scrolling to find your pairing. 
ROUND EYES
As the name suggests, round eyes are similar in width and length, so are defined by their circular silhouette. Their creases are always noticeably visible, with the white space around the iris very prominent.  
How to accentuate your eye make up: choose a neutral shadow to highlight your rounded silhouette. Or if you're wanting to go for a smoky eye, take the pigment lower to the bottom lash line for a statement smoulder. When it comes to mascara, focus mainly on the top lashes and always curl them before applying the colour – this will provide an open finish.  
MONOLID EYES
Monolid eyes are renowned for their sparse lid space. Their creases aren't visible when the eyes are open, and the folds are minimal once  the eyelids meet the skin below the brow.  
How to accentuate your eye make up: eyeliner is the best way to bring definition to the monolid eye shape. The trick here is to smudge the pigment when reaching the outer edges of your wing, and then arch the brows to outline your look.  
DOWNTURN EYES
The simplest way to determine if you have downturned eyes is to look at the outermost corner and see whether it lifts up or down. If it's slightly lower than the innermost corner, you have downturned eyes.  
How to accentuate your eye make up: lift your look by reflecting the light. To do this, apply a touch of highlighter or concealer to the outer corner of your eyes, then curl your lashes to keep them upright.  
HOODED EYES
You have hooded eyes when your lids are partially or completely hidden by a fold of skin underneath your brows (think of it as a 'hood' for your eyelids). Plus, they are typically accompanied with a heavy and prominent brow bone. 
How to accentuate your eye make up: when it comes to hooded eyes, you need to ensure no make up transfers when your eyes are open. To prevent this, use waterproof liner and mascara.  
UPTURNED EYES
Just like downturned, upturned silhouettes are determined by the outer corners of your eyes. They flick upwards and are higher than the inner corners – think Kendal Jenner and Rihanna. 
How to accentuate your eye make up: make winged liner your new go-to and complement it by keeping the depth of your shadow on the outermost part of the eyelid, before blending upward toward the temples. 
ALMOND EYES
Almond eyes are oval shaped, which means they are wider than they are taller, helping them to appear naturally elongated. The outer corners lift upwards and outwards with a feline effect, while the creases are well defined. 
How to accentuate your eye make up: showcase your lashes the most prominent feature of your look and ace the smoky eye look.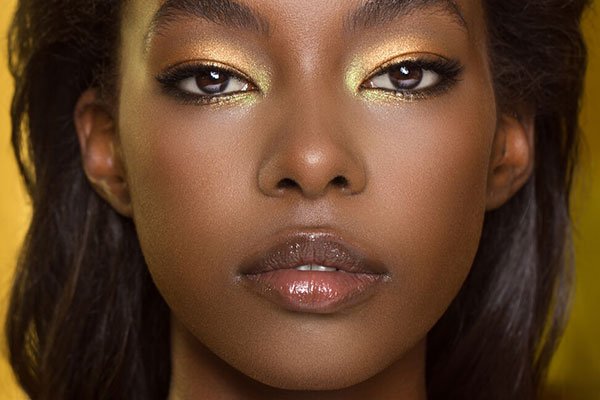 HOW TO USE EYE MAKE UP
Now you've determined your eye shape, it's time to get creative and apply your products. Simply follow the steps below to be talking with your eyes in no time… 
1) GATHER YOUR TOOLS
First things first, before applying any make up, it's essential to ensure you have all the tools you need to get your look – and that they're clean! When it comes to creating your eye look, it's important to have a variety of eyeshadow brushes to ensure the best results. Our recommendation would be to have at least two short-haired brushes for applying your colours and then a fluffy domed brush for blending.