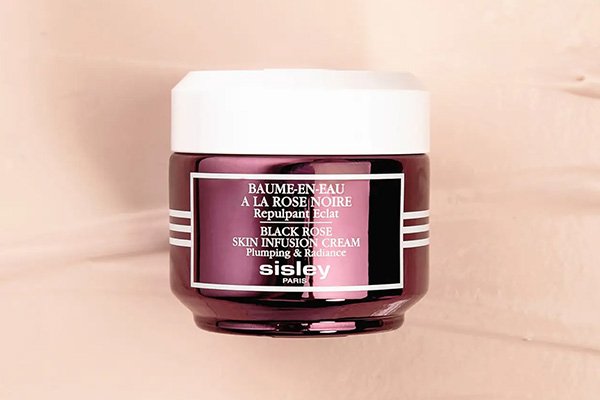 When it comes to hydration, I'm one of those people who hurtles into 3pm before it dawns that not. a. drop. of water's passed my flaky lips. I know it's good for me — I know that coffee doesn't 'count' — but still, I can't make water happen, irrespective of the many fancy bottles I accrue. Which is why I need my day cream to belie my horrid habits by delivering a lasting dose of 'dew'. Despite my desiccated state, I want my skin to look as though I lead a life of virtue (grain bowls, green tea, chia seeds, Pilates…), which is why I'm thrilled with SISLEY-PARIS's Rose Skin Infusion Cream: a featherlight foil for my thirsty complexion. 
A rosy pink crème with a water-weight texture that's quickly absorbed (you can practically hear your cells slurping it up), this beautiful formula feels so refreshing — instantly calming and comforting skin with a buffet of nutrients. With its delicate perfume (I like my moisturisers slightly scented), it's easy to trick yourself into believing you've just dipped your face in a petal-laced pool — such is its cooling, cell-quenching effect.  
Transforming into micro-drops on impact, the Rose Skin Infusion Cream is aptly titled: infusing your skin with the water required to smooth and promote luminosity. By replenishing cells' precious reservoirs, this amps up the volume to subtly 'fill' your fine lines and recover your radiance. At 37, I definitely — if guiltily — harbour concerns about fine lines and dullness. I want to embrace growing older but can't rid myself of the urge to look younger, which makes this luxe, Parisian proposition even more compelling: not only does it have an instant volumising benefit, but also boasts a fortifying blend that has a cumulative, time-defying impact.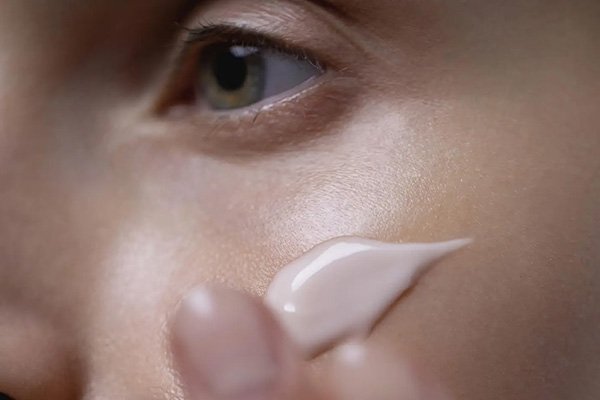 With alkekengi calyx (Chinese lantern) extract to scavenge free radicals and mitigate the damaging effects of oxidation, alongside padina pavonica extract to strengthen the skin's hydric layer, this gradually works to recover that natural, lit-from-within look that tends to tail off as we age. The blend of black rose extract, May rose water, shea and camelina oils then works to promote elasticity — leaving skin cushion-y soft with that sought-after 'spring'.  
Having used it for nearly a month (along with the beautiful Black Rose Eye Contour Fluid which is… *chef's kiss*), I've certainly noticed a change when it comes to my ill-gotten creases and crow's feet. Since having a baby, with little time to carry out the elaborate skin care rituals I used to take for granted, I've certainly noticed a rapid decline in my skin's luminosity, stretch and vitality. The lines I was just about keeping at bay have seized their opportunity to stake a lasting claim, and I've noticed some (hate the word) 'sagging' in places. However, since using the Black Rose Skin Infusion Cream, I do think the furrows have softened a little, and things look a little bit 'fuller' with more of their former resilience.  
I'm not someone who's eager to deny my age or life stage, I just want my skin to look as luminous and healthy as it can — which is where this skin-softening treatment steps into its own. With its gentle, respectful approach to promoting a plump, dewy look, it's become the mainstay of my morning routine. Plus, being the Libra-y-est of the Libras, it doesn't hurt that it's contained in such a stunning purple pot. Everything about it feels luxurious — from the lid to the scent to the texture — there's literally nothing not to love. 
It's fair to say that I'm a SISLEY-PARIS convert, and particularly smitten with the Black Rose [link to other black rose blog post] range. So, if you're looking for something to help your complexion feel toned, look no further… think: firmer, revitalised skin from the get-go (thank me later).