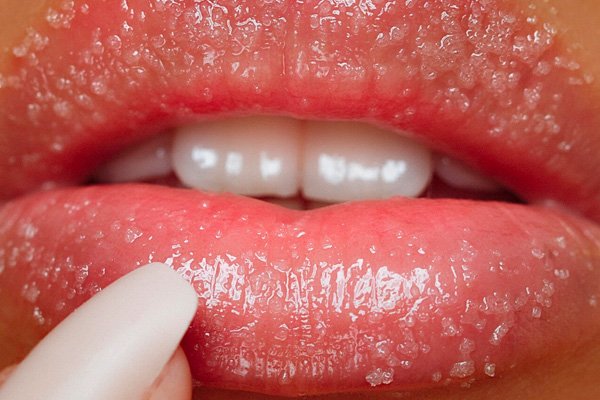 With the seasons changing, there's no better time to prep your pout for the colder climes. Blurring the lines between make up and skin care, lip balms are an everyday essential that should hold prime position in your cosmetic case, handbag, desk… and pretty much anywhere else! 
But don't worry, here at Cult Beauty we've done the hard work for you. Thanks to the help of Cult Concierge expert, Sarah, we have the answers to your most asked questions, along with a round-up of the best lips balms right now.  
WHAT ARE LIP BALMS
Lip balms replace lost moisture to the lips and create a protective barrier to prevent further damages. They typically have a wax-like consistency and are packed with a cocktail of nourishing ingredients – we're talking everything from shea and murumuru butter to beeswax and natural oils.
WHY DO WE NEED LIP BALM
Lip balms can help restore some much-needed moisture to your lips, which can be lost through dry air, colder temperatures, and wind exposure. As your lip's skin is so thin, it is more vulnerable than other parts of your body. So, with that in mind, the waxy formulas shields, smooths and soothes. Think of it as skin care for your pout. 
HOW OFTEN SHOULD YOU APPLY LIP BALM
While there are no set rules on how often you should apply your lip balm, we would say five times a day is a good starting point. For best practice, create your own routine to ensure you remember to stay consistent. Think about applying your first coat in the morning, last at night and then every few hours in between. But, if you're anything like us, it's the in between bit that you may struggle with. If that's so, why not set daily reminders on your phone? Or strategically place your balm next to your water bottle? That way you can hydrate both your body and lips at the same time.

DIFFERENT LIP BALM TYPES
Just like all your beauty must haves, lip balms come in all shapes, sizes, formulas… and types. But what are the difference between these iterations? 
SPF Lip Balms: Doing what they say on the tin, SPF lip balms have added protection against UV harmful rays, while helping prevent discolouration and premature signs of ageing.  
Tinted Lip Balms: Sitting somewhere between your make up and skin care, tinted lip balms are pigmented with colour – with options varying from rosy reds to neutral nudes. Unlike your typical tube of lipstick, these shades boost more of a sheer and subtle sign off.  
Lip Masks: Designed to last overnight (or all day long), lip masks can soften your skin for up to nine hours. Differentiating from your typical balms, these formulas are thicker to allow emollient ingredients to sink and absorb deeper into your lips.  
Lip Treatments: Yes, lip treatments and balms share many similarities, but there is one key difference between the two. While lip balms work hard to hydrate throughout the day and prevent cracking, treatments are packed with more potent ingredients to have longer-lasting results. Think of your balm as your daily moisturiser and the treatment as your weekly mask. 
BEST LIP BALMS FOR CHAPPED LIPS