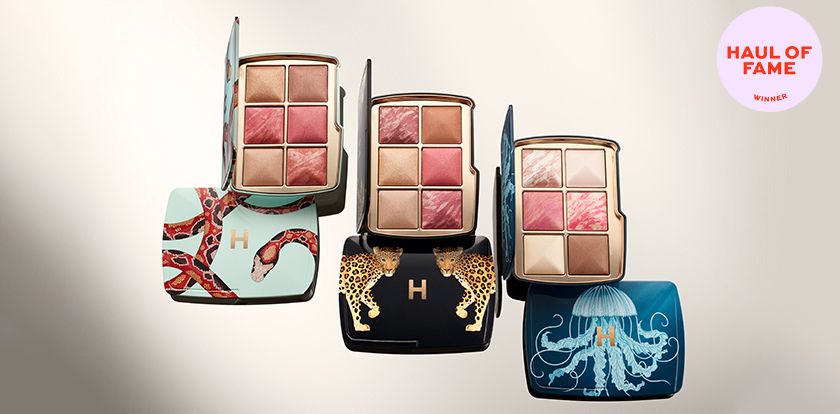 HOURGLASS
WE NOW SHIP HOURGLASS WORLDWIDE!

Worshipped for incandescent highlighters, buttery blushers, ultra-soft make up brushes and refillable lipsticks, Hourglass Cosmetics combines science, luxury and beauty to create the most magnificent make up. Blending ground-breaking active ingredients with innovative technology, Hourglass' make up marvels deliver powerful pigmentation and seamless coverage – and the sleek, chic packaging is always an added plus.
DISCOVER HOURGLASS
Founded in 2004 by Carisa Janes, Hourglass quickly grew a media profile thanks to its celebrity following (we're talking everyone from Rosie Huntington Whiteley and Zoe Saldana to Jessica Alba and Madonna). Combining science with luxury, ultra-pigmented products, Hourglass Cosmetics has continued to stay on the cutting edge of beauty innovation. A case in point? The brand's best selling Unlocked mascara collection. Powered by innovative formulas, using film-forming technology, each curved wand covers your lashes in featherweight fibres for a long-lasting fanned effect.
CRUELTY FREE
Since its inception in 2004, Hourglass has developed beauty products that are PETA certified and cruelty-free. Continuing to honour its commitment to animal welfare, the brand also created an exclusive vegan replacement for colour carmine. The result? Its signature red-hued lipsticks – such as Unlocked Satin Crème Lipstick and Confession Refillable Lipstick – which feature a vegan ingredient, replacing the pigment usually created from female insects.
CAUSES
As well as being cruelty-free, Hourglass also donates 1% of all profits to the Nonhuman Rights Project, a U.S. organization that works to secure fundamental rights for animals.